Romanian budget airline Blue Air has entered a financial restructuring process to protect the company from creditors and enable it to restart routes.
Blue Air has had its settlement procedure accepted by a court, allowing a staggering of debt payments while the airline's resumption of flights – in the aftermath of the coronavirus crisis – will start to generate the revenues necessary to meet its obligations.
The carrier says it has lost some €100 million in revenues over the course of March-June, as a result of the four-month disruption to its services.
"We are determined to honor all our commitments and pay all our debts," says chief executive Oana Petrescu.
"We are confident in the support of our partners, colleagues and collaborators."
She says that, with the restoration of normal schedules, the airline will be able to bring in – over the next 18 months – sufficient revenues to pay debts, while other costs will be covered by a government agreement.
The government disclosed, on 23 April, a memorandum on granting state aid to Blue Air and flag-carrier Tarom for compensating "losses suffered as a result of the [coronavirus] pandemic and caused directly by the pandemic".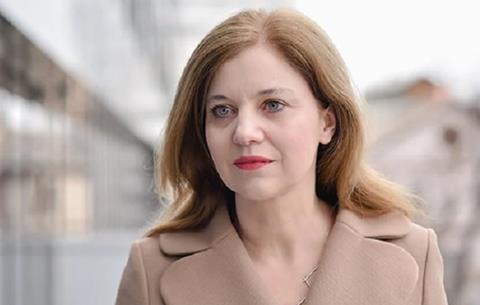 Blue Air says the settlement procedure "aims to establish a solid foundation" to allow the company to overcome the crisis.
It will be assisted by a specialist division of financial firm KPMG which will act as a restructuring consultant.
Blue Air had restored flights to 29 destinations as of 1 July and is intending to increase this at least to 47 destinations as the crisis eases and authorities lift restrictions.
It says the settlement procedure will allow it to prioritise addressing the direct costs of flight operations from 16 July.
The airline is building up its schedule from Bucharest, Bacau, Sibiu and Cluj to more than 250 flights per week, following the lifting of travel restrictions to the UK, Spain, Italy and Belgium.
It is also operating domestic Italian services from Turin and regional eastern Mediterranean services from Larnaca. Blue Air has a fleet of Boeing 737s.