The Portuguese government has reached an agreement to increase its stake in struggling TAP Air Portugal to 72.5%.
Confirming the deal late on 2 July, Portugal's minister of infrastructure and housing Pedro Nuno Santo said: "Finally… there are conditions to help TAP. It is an important moment."
Nuno Santo states that the government will buy part of the David Neeleman-backed Atlantic Gateway Consortium's shareholding in TAP for €55 million ($62 million).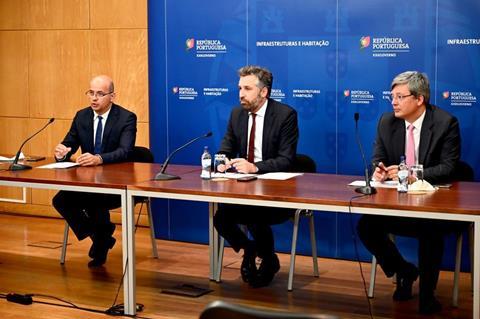 A Reuters report adds that under the deal, Neeleman's consortium will no longer hold a stake in TAP. Alongside the 72.5% stake held by the government, Portuguese entrepreneur Humberto Pedrosa will take a 22.5% shareholding, while 5% will be held by employees, Reuters suggests.
The Portuguese carrier was 50% owned by the state, 45% by Neeleman's consortium and 5% by TAP employees.
The Portuguese flag carrier has been experiencing severe financial difficulties amid the coronavirus pandemic.
The European Commission on 10 June approved a €1.2 billion state rescue loan for TAP to address "immediate liquidity needs".
At the end of June, the carrier disclosed plans to further reduce its fleet after first-quarter net losses almost quadrupled to €395 million.
Since Neeleman's Atlantic Gateway consortium took a share in TAP in 2015 under a privatisation programme, the Portuguese airline had undergone a dramatic restructuring, including an extensive fleet renewal and network expansion across the Atlantic.
In February this year, TAP sealed a non-corporate joint venture with Brazilian carrier Azul, in which Neeleman is the controlling shareholder.